Staff
Navigation
Sharon Callahan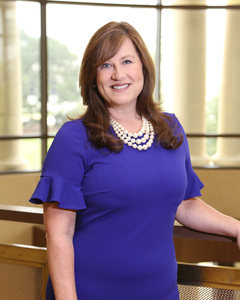 Executive Programs Manager
The role of the Executive Programs Manager is to assist the Chief Executive Officer (CEO) of the Association in the day-to-day operations of the association, to coordinate with the various departments and entities of the organization in managing and executing their workflow, and to oversee adherence to and management of the governing policies of the Association.

Committee Liaison to:
Association Partners
Audit Task Force
Board of Directors
Building/Equipment/Furnishings Committee
Credentials and Elections Committee
Executive Committee
Leadership Trustees
Local Board Presidents
Local Board Presidents-Elect
National Directors
Past Presidents
Planning Committee
About Us
The Alabama Association of REALTORS® (AAR) is the largest statewide organization of real estate professionals comprised of over 16,000 members from 25 boards and 1,200 real estate companies. United by adherence to a Code of Ethics, our members work as real estate professionals in the sale, lease, appraisal, management and development of residential, commercial, rural and resort properties throughout Alabama.
Copyright © 2019 Alabama Association of REALTORS®
All rights reserved.
Get In Touch
522 Washington Avenue
Montgomery, AL 36104

Tel (334) 262-3808
Fax (334) 263-9650
Free | 1-800-446-3808
mailbox@alabamarealtors.com