2020 Legislative Preview
From 2020 Public Policy Chair, Slade McElroy
February 4, 2020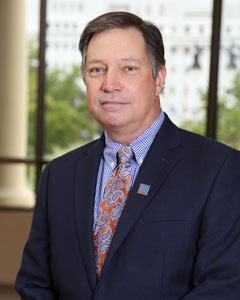 2020 Legislative Session Begins Tuesday
The Alabama Legislature returned to Montgomery today to begin the 2020 Legislative Session. This year's regular session convened at high noon today, February 4, 2020, and will adjourn no later than Monday, May 18 at midnight. The second year of a new four-year quadrennial session may see more bills filed as last year's freshmen legislators gain experience and confidence in the process.
Our Public Policy Committee tracks a number of bills each year, monitoring all developments for any legislative initiatives that would harm our members, their businesses and/or private property rights. As an industry, this is one of the most important roles we play.
Every session, we must remain vigilant for threats to real estate and efforts to balance financial shortfalls on the backs of real estate professionals and/or property owners through increases in taxes/fees or the removal of real estate-friendly tax deductions or incentives in the tax code. Here are some of the major issues that are expected to come up this year.
Workforce Development
In today's world, a crucial role of elected leaders is furthering workforce development. While Alabama has made significant strides in that area, reports indicate that Alabama is facing a shortage of skilled labor in the coming years. Expect to hear a lot of discussion on different solutions to this issue.
Prison Funding
For many years, the state has struggled with over-populated prisons which are crumbling, underfunded and understaffed. The state continues to operate under a federal court order to address these issues. Governor Ivey is pursuing public-private partnerships to build up new prisons, and the Department of Corrections has requested additional funding for increased staffing and mental health care.
Mental and Rural Health Care
Amid increasing costs, Alabama's rural hospitals are closing and hospital beds for mental illnesses are decreasing. Now, those impacted by one or more mental health crises fill our prisons and jails. The Legislature will look at ways to keep doctors and medical professionals in rural areas and increase access to mental health care.
Budgets and Budget Reform
The two most important bills for consideration are the Education Trust Fund (ETF) budget and the General Fund budget. Both Funds are expected to see increased revenues this upcoming year. Estimates show another record year is on hand for the ETF while the General Fund should see modest gains. Even with the increases, legislators will grapple with difficult allocation choices, as funding requests outpace revenues.
Budget reform is often a hot topic during the legislative session, and with a bill already filed that would change Alabama's tax structure to a flat tax, this legislative session will be no different. As it has for several years, a state lottery and compacts with gaming interests will also likely be part of budget discussions. Similarly, the distribution of internet sales tax revenues between the state and local governments is expected to come up.
Other Bills
A few other bills that will likely see lively discussion include a bill on medical marijuana and a bill creating a statewide database for concealed carry gun permits.
Your Alabama REALTORS® public policy team is looking forward to providing weekly updates from the State House. Stay up-to-date on the 2020 Alabama Legislative Session at Capitol News & Notes under the public policy tab on our website, www.alabamarealtors.com, and be on the lookout for Calls for Action this session.